About us
Introducing Mullanys Coaches
Situated in South West Hertfordshire, Mullanys Coaches has almost 60 years experience in the passenger transport business.  
Our coaches and buses are available for private hire and we are experienced with the needs of private individuals and companies large and small.
So, whether you have a large or small group, are looking to travel in comfort or on a budget, locally or across the UK, we are sure we will have a vehicle to suit your requirements.
Mullanys drivers
At Mullany's Coaches we understand that it does not matter how much you invest in your vehicles, without the right drivers you will never provide the level of service customers are entitled to. Our team of professional friendly uniformed drivers have many years industry experience in dealing with all types of groups and will be more than happy to help and assist you with any travel requirements to make your trip a resounding success.
We are proud of their knowledge of the many towns and cities that they visit both in the UK and Europe and this is reflected in the many letters of praise that we receive. We also understand the importance of training and are committed to continual personal development, whilst also ensuring compliance with the necessary legislative training requirements.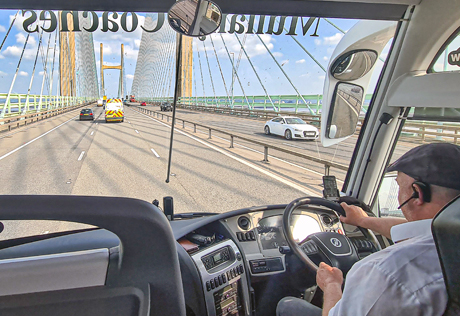 Interested in working for Mullanys?
Whether you are looking for full or part-time work and are a bus or coach driver, if you would like to be considered for a role as a bus or coach driver with Mullanys Coaches simply click on the and fill in the application form and one of our Operations Managers will be in touch.